The escalation graphic and ladders below are used by both City staff and customers working with BOE staff to obtain permits or clearances. It is important to move through the escalation process to resolve issues at the right level.  The green escalation ladders below the escalation graphic identify who at each office is available to assist Applicants with issues.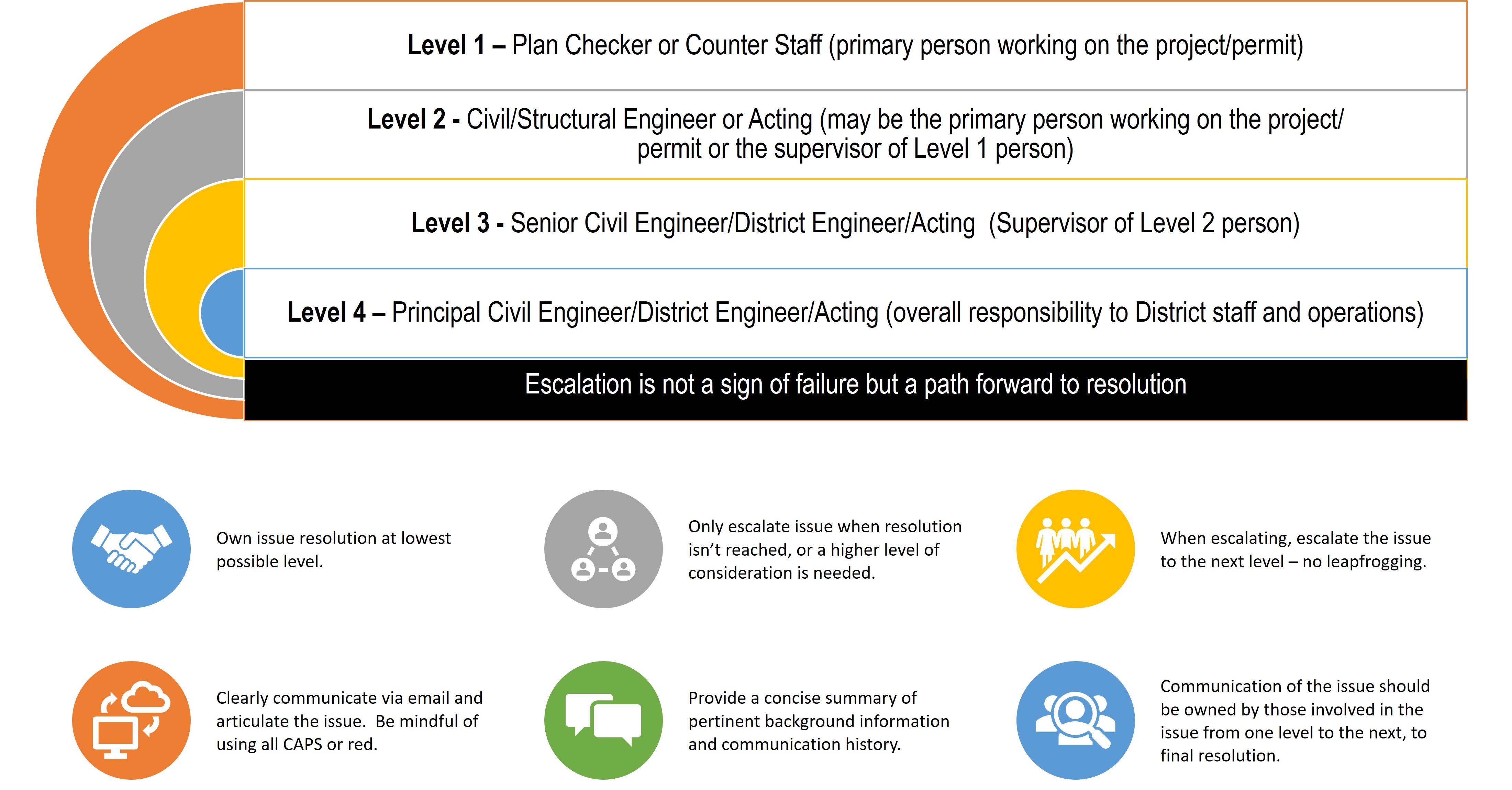 Permit Case Management Division (includes Land Development)
If during the process an Applicant requires additional support, they may reach out to the Permit Case Management Division for assistance at eng.pcm@lacity.org.
Landside Access Modernization Program (LAMP) Division